Mission Madness 2017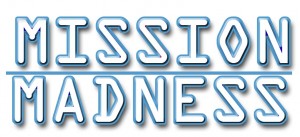 Mission Madness 2017 was an exciting inter-generational opportunity for children, youth, and adults to work together to make a Christian difference in our community.  
Saturday, June 11 from 9:00 a.m. to 3:00 p.m. – Mission Opportunities for everyone from Pre-School through Adults. Different age groups will be serving in many ways including packaging rice and beans, stocking shelves at the Skyline Food Resource Center, visiting the shut-ins from our church, doing repair projects at the Exodus House, helping at Cleats For Kids, and packaging underwear for the Skyline's Clothes 4 Kids program.
We had such a wonderful time at Mission Madness.
We hope you will join us for our next Mission Madness on July 28, 2018!